SMD-HELP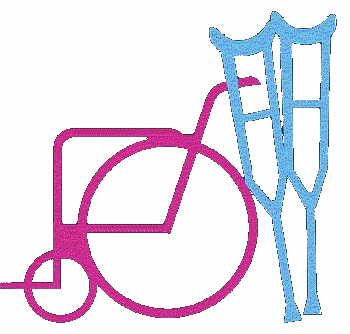 << Go back

Map (Saturdays 9am to 12noon)
SMD-HELP: Duties of Lodges


The Masonic Lodges of Districts 4, 9 and 13 are the active, participating volunteer sponsors for the Hospital Equipment Loan Program (HELP) Saturday morning distribution activities. The Lodges of these Districts are assigned work Saturdays on a rotating schedule, year round. Lodges of other Districts are welcome to participate on any Saturday they can be available.

Each Lodge should provide 3 to 5 volunteers on their Saturday, with at least one pickup truck to help move equipment between the distribution office and our storage locker (about 2 miles away).

Knowledge of home medical equipment is NOT required. We can quickly show you what you need to know.

We are always pleased to have volunteers on non-scheduled days, but we expect those scheduled to be there. Ladies are welcome to help at HELP. Children are welcome to do community service at HELP. The work hours are 8:30 am to 12:15 pm so we can be open to the public 9 AM to 12 Noon. But, if you cannot do the full 3 hours, we welcome you to do what you can. There is plenty of parking.

We are especially looking for volunteers who can enter data on a computer, are mechanically inclined, have knowledge of medical equipment, or have a pickup truck to move equipment to or from our various storage lockers.

The rotation schedule of Lodges is available at a link on the main smd-help.org webpage..
---
SMD-HELP: Duties of Volunteers


We have many varied tasks to be done each Saturday. There is something for everyone to do and feel good about.

The range of tasks include:


Cleaning equipment; outdoors in favorable weather using our pressure washer and wiping dry with towels; or indoors with disinfectants in wash buckets and towel-drying.


Inventory equipment, apply proper labels , engrave numbers where needed, and place equipment into active inventory.


Adjust or fix wheelchairs, hospital beds, rollators, etc. Safety check all equipment before placing into active inventory.


Receive returns and donations and record them at our loading dock (rear of building).


Closing down at the end of the morning involves sorting all the returns and donations, moving items for inventory those things indoors, and putting items for offsite storage into trucks to take to the lockers. Nothing may be left outside when we close. By 12:15-12:30 p.m. the outside must be completely cleared and everything put into proper place and we are on our way home!



Personal interactions with each other and with our clients:


Each volunteer may interact with our clients. Remember and respect the fact that most clients who come to us are "not themselves" because of the pressures of family members, friends, or themselves needing medical goods or equipment. Our operating philosophy is that the client is always right, but might not understand what we need to know to help properly. We need to exhibit patience in our interactions.

Once starting to help a client, please stay with that client until all issues are resolved and they have equipment in hand or the return/donation is complete.

There are "core group" volunteers who can get involved to help bring resolution with a client or to answer tough questions.

Interaction with each other should be Masonic in nature and an enjoyable experience and leave you feeling with a sense of doing good and wanting to come back again!


SMD-HELP.org
© 2020 SMD-HELP Foundation Inc.
a 501(c)(3) recognized charitable organization,
so donations are tax-deductible.
<< Go back